Sale!
KUKA TABLET 50
83.00
Out of stock
Compare
Multani Kuka Tablet is an Ayurvedic formula for the effective treatment for sub acute and acute tonsillitis. It efficiently provides relief from chronic throat irritation. With the regular consumption of this formula, you can get relief from dry and productive cough. These tablets effectively clear the hoarse voice as well as remove phlegm from the lungs. For Effective relief, dissolve 2 tablets in a half glass of lukewarm water, then do gargle and inhale it.
It is 100% Ayurvedic and safe.
INGREDIENTS:-
Sobhagya Bhasma
Sphatika Bhasma
Apamarg Kshar
Haritiki
Vibhitak
Amalkyadi Lauh
Khadiradi
Dugdh
Sharkara
Etc.
Indications:-For Tonsillitis, Difficulty in swallowing, .
Dosage:-Up to 12 years – 1 Tab., above 12 yrs. – 2 Tab. three to four times with Luke warm water.
Best offers
Login Get Money
Credited Wallet
10 to 8 Support
Online 7 days
Free Shiping
On 1000 Purchase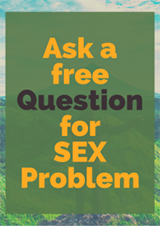 Product Showcase